If you watch E! Fashion Police you might know this segment, where Joan Rivers compares two celebrities with the same outfit to see "who wore it best".
When I saw this Monique Lhuillier in Monaco I knew I had to make a Monaguesque version of B*tch stole my look!
First we have Amparito Lhuillier wearing one of her daughter's design:
Si vous assistezez E! Fashion Police vous connaissez peut-être ce segment, où Joan Rivers compare deux célébrités ayant le même costume pour voir "qui portait le mieux".
Quand j'ai vu cette robe de Monique Lhuillier à Monaco, je savais que je devais faire une version monégasque de: Cette Garce m'a Piqué Mon Look
Nous avons d'abord Amparito Lhuillier , la mére de Monique Lhuillier :
Se você assiste E! Fashion Police você pode deve conhecer este segmento, onde Joan Rivers compara duas celebridades com a mesma roupa para ver "quem veste melhor ".
Quando vi este vestido da Monique Lhuillier em Mônaco eu sabia que tinha de fazer uma versão "Monaguesque" de:
B * tch stole my look!

Primeiro temos a mãe da Monique Lhuillier, Amparito Lhuillier usando uma das criações de sua filha :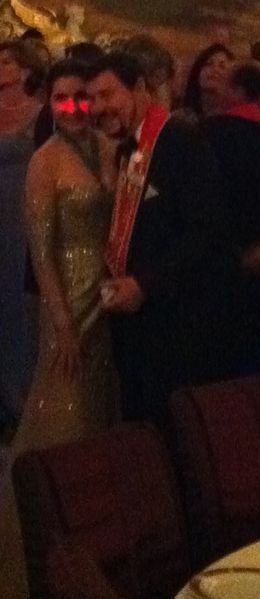 And then we have Mandy Moore at the Oscars 2011:
Et... Mandy Moore dans les Oscars 2011:
E...Mandy Moore no Oscar desse ano:
My picture is bad, but believe me... This dress is just amazing!
Je reconnais que ma photo n'est pas Top, mais cette Robe est magnifique dans la vrai vie!
Minha foto esta horrivel, mas esse vestido é maravilhoso na vida real!
Alors...Who wore it best?