Style Icon : Lee Radziwill
I know everybody loves Jackie.
But her sister Lee is my favorite Bouvier.
Today's 'it' girls are nothing compared to her…
Who else can marry a European prince (while pregnant in the 1959) - Yes she's is real princess!
… And rock a Gucci (like a catwalk model) almost 50 years later???
It takes some serious, serious skills!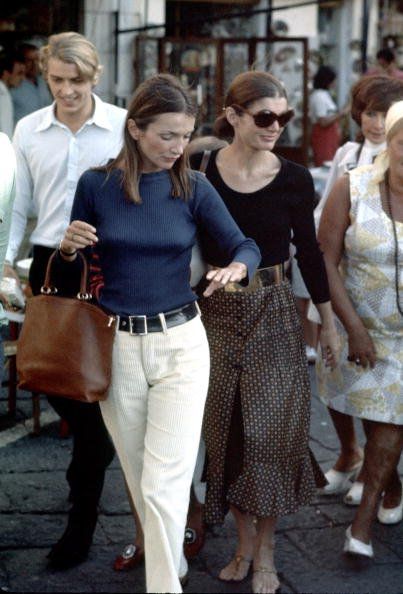 Je sais que tout le monde aime Jackie.
Mais sa sœur Lee est ma Bouvier préféré.
Toutes ces it girls d aujourd'hui ne sont rien a cote d'elle . ...
Qui d'autre peut se marier avec un prince européen (pendant sa grossesse in 1959) - Oui, elle est une vraie princesse!
... Et encore porter un Gucci (comme une supermodel) presque 50 ans plus tard??
Il faut une certain compétences !
Eu sei que todo mundo adora Jackie.
Mas sua irmã Lee é a minha Bouvier favorita.
Todas essas it-girls de hoje em dia não são naaada quando comparadas à Lee.
Quem mais pode se casar com um príncipe europeu (estando gravida em 1959) - Sim, ela é uma princesa de verdade!
... E ainda 'rock' um Gucci (direto das passarelas), quase 50 anos depois??
Isso é o que eu chamo de HABILIDADE!