We believe in Royal Jelly (and so does Louis Vuitton )
Why you should give it a try too :
The 10-hydroxy-2-decenoic acid isolated in the royal jelly is capable of inducing the production of collagen()
In the right concentration (1 to 3%) it can rejuvenate the skin and bring back its luminosity
It has a high concentration of nutrients and vitamins that stimulates and revitalizes the skin
And if you still think it's not enough, be prepared for the Bee-Fever that will start soon- Louis Vuitton is launching their own honey production. For its first harvest they obtained 75 kilos of honey that were distributed in 500 glasses for some happy few!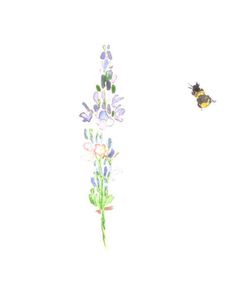 Pourquoi devriez-vous essayer:

L'

acide

10-

hydroxy

-2

-

décanoïque

isolé dans

la

gelée royale est

capable

d'induire

la production

de collagène

Dans

la bonne concentration

(

1 à 3

%

),il peut

rajeunir la

peau

et lui redonner son éclat

Il

a

une forte concentration

de

élements

nutritifs

et de

vitamines

qui

stimule

nt

et revitalisent la

peau
Et si vous pensez encore que cela ne suffit pas, soit préparé pour la Bee-Fièvre qui va commencer bientôt .Louis Vuitton lance sa propre production de miel. Pour sa premiére rècolte ils ont obtenu 75 kilos de miel - c'est a dire 500 pots pour quelques happy few!



Nós acreditamos seriamente na géleia real. Aqui vai um resumex de suas propriedades:


O

ácido

10

-

hidroxi-2

-

decenoic

o

isolado

na

geléia real

é capaz de

induzir

a produção

de colágeno

Na

concentração certa

(

1-3

%

)

pode

rejuvenescer a

pele

e trazer

de volta

a sua

luminosidade

Ele tem

uma

alta concentração

de nutrientes e vitaminas

que estimula

e

revitaliza a

pele

E se você ainda acha que não é o suficiente, prepare-se para o Bee-Fever que vai começar em breve, a Louis Vuitton está lançando a sua própria produção de mel. Para sua primeira colheita foram obtidos 75 quilos de mel, que foram distribuídos em 500 vidrinhos para alguns poucos felizardos!
Watercolor by me